10 Black-Owned Venues in Atlanta
10

14 Black-owned venues in Atlanta

If you want to bring diversity and inclusivity into your event or support traditionally underrepresented businesses, a great way to do so is by hosting your event at an African-American-owned venue. They can be difficult to find because venue websites rightfully feature their space and benefits. But here are a few in the metro Atlanta area. This is not an exhaustive list, and new venues are opening all the time, so please check back. In fact, this list is already up to 14 venues!
The Red Door, Stone Mountain
If you want a one-stop venue where you get all your catering, décor, and setup services, then this might just be the place for you. The Red Door offers an intimate space not just for weddings but baby showers, bachelor/bachelorette parties, family brunches, business events, and just about any intimate event you can think of. They offer a smooth and stress-free event, and one of the recurring comments by clients is that they will have another event there.
Address: 4600 Rockbridge Rd SW Ste E, Stone Mountain, GA 30083, United States
Website: thereddooratl.com
The Green Magnolia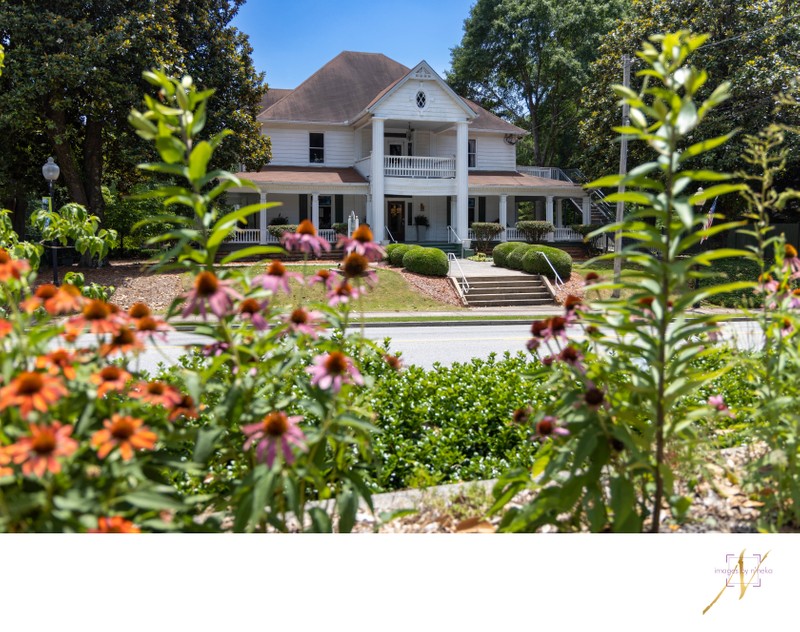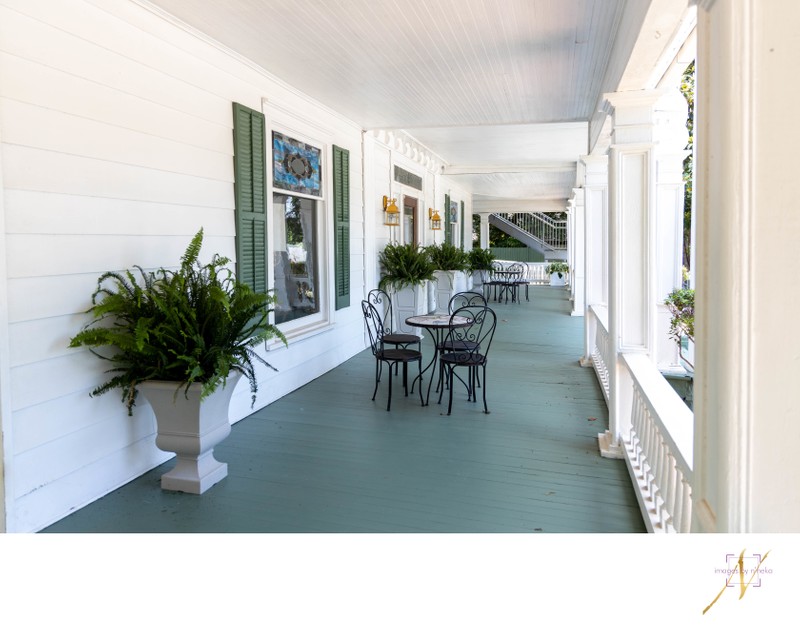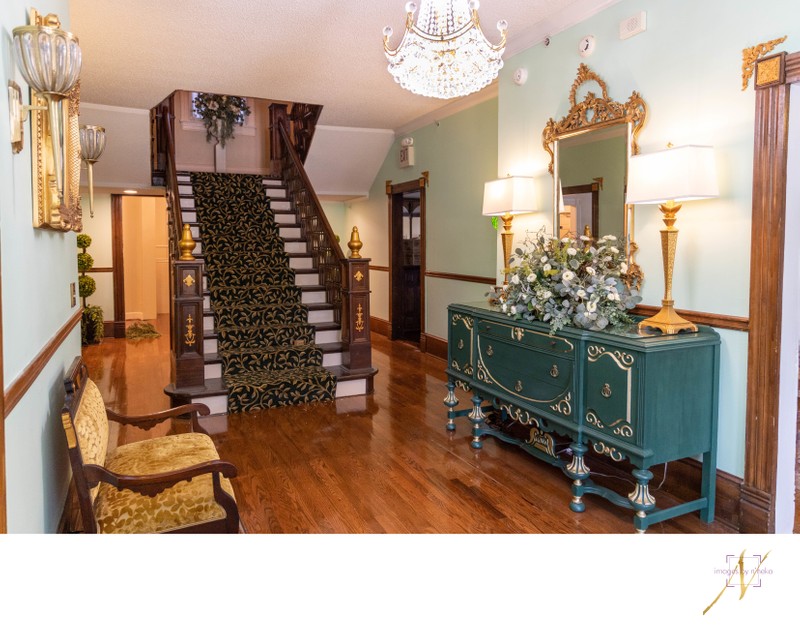 The Green Magnolia, formerly Magnolia House of Powder Springs, is the newest black-owned venue on this list. With a southern flare, this venue offers an elegant atmosphere for your wedding or event. The historic home, with its wrap-around porch, provides the perfect picturesque background for formal portraits or your cocktail hour.
The Green Magnolia Wedding & Event Venue has everything needed - elegant interiors, a spacious bridal suite, indoor and outdoor ceremony options, and a ballroom with enough space where everyone can dance without feeling crowded.
Address: 4371 Marietta Street, Powder Springs, GA 30127

Website: www.thegreenmagnoliaevents.com
Cha'le Gardens, Riverdale
Sitting on 3 acres of land in the South of Atlanta, Cha'le Gardens prides itself as the place to create lasting memories. If you are looking for an outdoor garden wedding ceremony with a pool and lakeside view then this is the place for you. Overlooking these is a ballroom for an indoor reception. Brides have also chosen this venue for being easy to find, its well-lit parking lot, and its attentive staff.
Address: 8039 Creekstone Way, Riverdale, GA 30274, United States
Website: www.chalegardens.com




Gleaming Event Hall, Cumming, Fayetteville, and Lawrenceville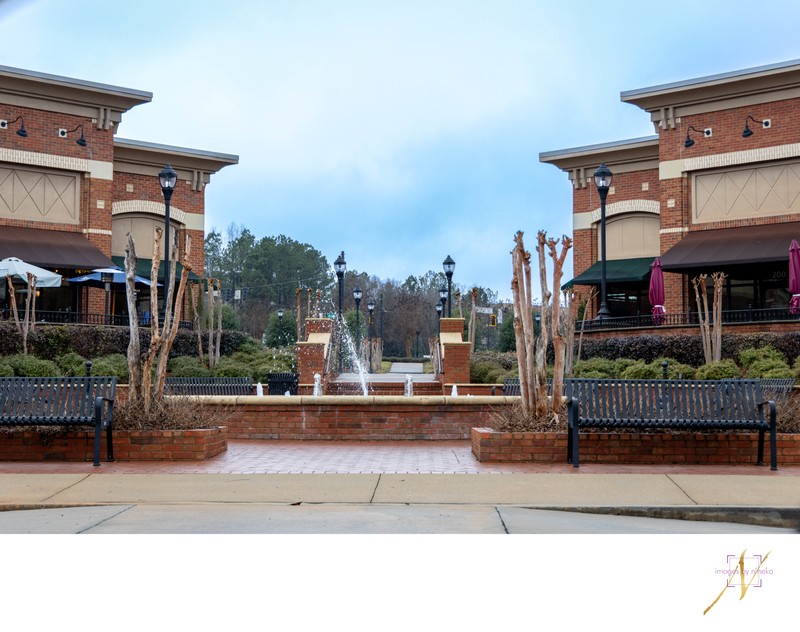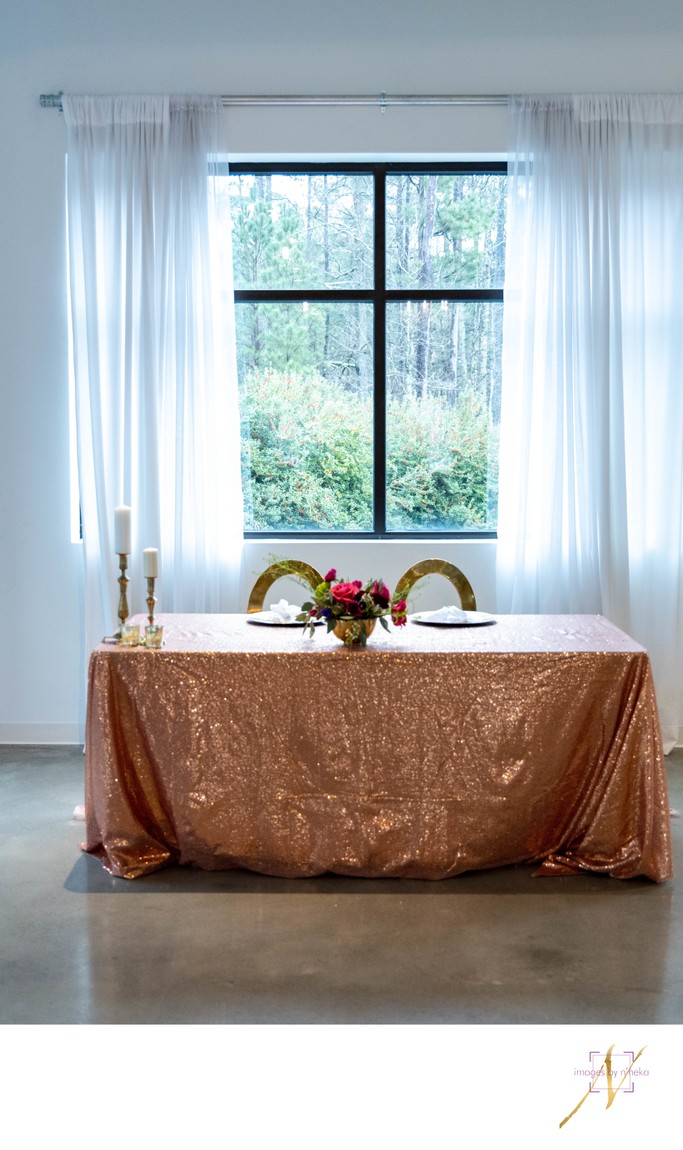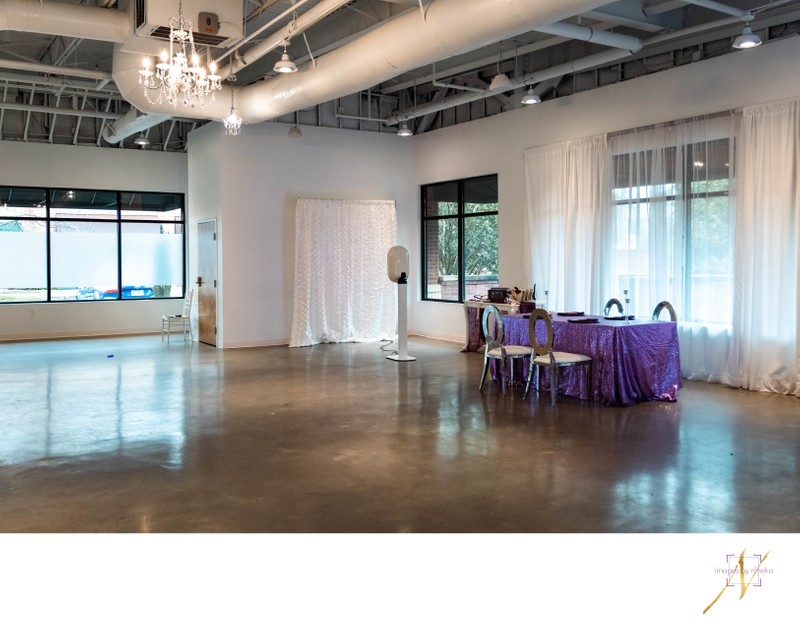 High ceilings, hardwood laminate floors, ample parking, a fully equipped catering prep space, and a bridal/dressing room are some of the features you will find at the Gleaming Event Hall. How good are you at event planning? Do you need a full-service event planner? Gleaming Events promises a 5-star experience for your birthday celebrations, Mitzvahs, Quinceañeras, Pujas, proms, fundraisers, and more! Brides have said they loved the outgoing and people-oriented owners.
Address: 2569 Peachtree Pkwy #210, Cumming, GA 30041
Address: 1090 Duluth Hwy, Lawrenceville GA, 30043 (A second location, new for 2022)
Address: 1240 Hwy 54 W Suite 706, Fayetteville, GA 30214 (Newest location in 2022)
Website: www.gleamingeventsatlanta.com
Grand Royale Events Center, Decatur
This family-owned venue offers a variety of spaces and room sizes. The banquet room is highlighted by tray ceilings, crown molding, elegant light fixtures, and three beautiful chandeliers. It is a great place to hold a wedding reception for 330 people. A separate media room opens up to this room and creates a great DJ Booth for your wedding. The bride can make use of the office suite, which has its own entrance, clothing hooks, mirrors, and sofas. The venue also offers a separate kitchen, bar, and four other rooms to choose from. Whether you prefer to rent per hour or to purchase one of their packages, the Grand Royale Events Center aims to offer you an unforgettable experience. People have said they love it not only for the service but for the different rooms they can choose from.
Address: 4473 Covington Hwy, Decatur, GA 30035, United States
Website: www.grandroyaleevents.com
The Gavi Estate and Barn, Forsyth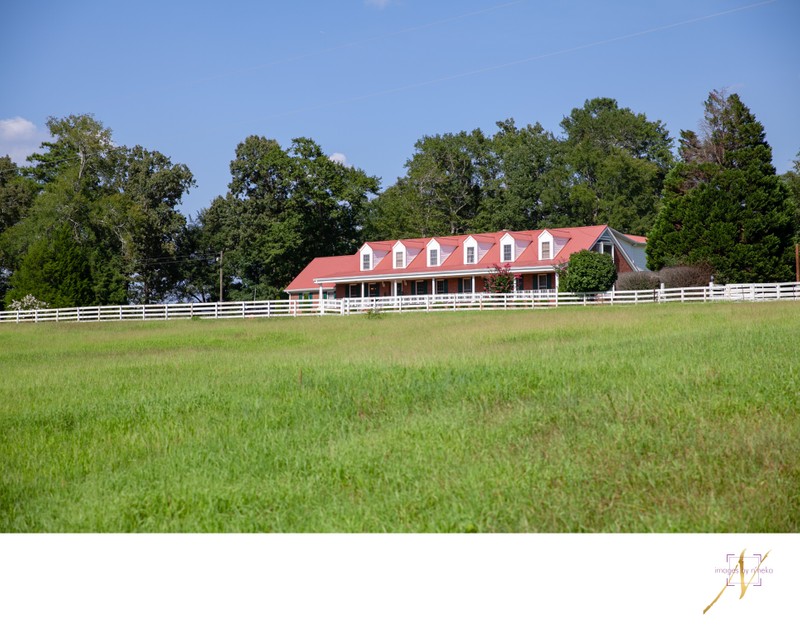 Whether you are looking for an elopement or a wedding venue, The Gavi Estate has you covered. They call themselves the place 'where Rustic Charm meets Southern Elegance'. There are countless photo opportunities at this venue. The most stunning sunsets and starlit skies can be found here. The Rustic Barn and the well-kept pastures provide an amazing backdrop for rustic elegance and formality pictures. An indoor wedding can cater to a maximum of 75 guests and there is an option to hire a tent for up to 200 guests. Brides have said they loved the warm treatment from staff members as well as the excellent service. Gavi also offers a virtual tour.
Address: 2845 Highway 42 North, Forsyth, GA 31029
Website: www.thegaviestate.com
Occasions On Main Venue, Lithonia
The Occasions On Main Venue, another family-owned business, invites you to bask in their unparalleled service. This historic structure has been in existence since 1852 and still has the original hardwood floors from its inception. Other features include 18 feet, beaded high ceilings adorned with (6) huge, 3-tiered crystal chandeliers. The large entry windows offer an additional ideal photo background. This venue is one-stop-shop offering linen, flowers, Chiavari chairs, backdrop, decorating, DJ, and many more rental options. They also offer these rental options even if you choose a different venue. Clients have said they loved the fact that they had someone to coordinate the event and therefore leaving them to enjoy the day hassle-free.
Address: 6957 Main St, Lithonia, GA 30058, United States
Website: www.occasionsonmain.com
The B Suite, Douglasville
This 1500-square-foot venue located in the heart of Douglasville's charming Historic Downtown District offers an intimate experience for your exclusive event. Picture this: exposed brick walls, soaring white ceilings, wooden floors, and multiple light fixtures dangling from the ceiling to give a dreamy, timeless feel. This is what you will find at The B Suite. In addition to this, large windows bring in natural light if you prefer a daytime event. Built-in white bookshelves offer more options for creative décor and a great matching color of the white ceiling. The venue also has free street parking adjacent to the building and more parking within a short walk should you need it. The most recurring comment from clients is that The B Suite has an intimate atmosphere with ambiance.
Address: 12455 Veterans Memorial Hwy, Douglasville, GA 30134, United States
Website: www.bsuiteus.com
Posh Venue, Stockbridge
This luxury boutique venue has 1200 square feet of event space that accommodates 50 guests. On one side is a mirror wall from which a guest of honor stage protrudes, while on the other is the glass entrance with white sheer curtains. The ceiling contains perfect lighting, which includes chandeliers that can dim. The venue offers various packages depending on the type of event you would like to book. The wedding package includes 8 hours: 6 event time, 2 hours of set up, and takedown. In this package, you can also get table linen, table runner, chair covers, chair sashes, dinnerware, a basic centerpiece, 2 hours of rehearsal time, and a guest of honor chair or sofa. They also offer a bridal suite and catering, as well as free parking. Clients have said they liked this venue because of the friendly and professional staff that works hard to meet the needs of their guests.
Address: 5353 N Henry Blvd, Stockbridge, GA 30281, United States
Website: www.theposhvenue.com
Orleangham Event Facility, Tyrone
If you are looking for a site that will provide professional wait staff, staff to greet guests, chinaware, wedding director, and coordinator above the average one-stop-shop wedding services, then Orleangham is the right place for you. This 5,000 sq. ft space offers a ballroom that can comfortably accommodate 130 seated guests, a party room that can hold 45 guests and a petite room with a bar area that can hold 25 guests. Guests love the aesthetically pleasing, delicious food provided by the in-house caterer Montgomery Catering and their amazing service.
Address: 602 Dogwood Trail C, Tyrone, GA 30290, United States
Website: www.orleangham.com
Legacy Center, East Point
This unique facility offers business space and coworking in addition to hosting weddings and events. This southside venue, located in East Point, has a clean and modern look while paying tribute to the past with rooms named after African-American icons. This venue offers several different rentable spaces for meetings, classes, and parties, or you can book the whole venue for weddings. Indoor and outdoor options are offered too. People who visit say they get a sense of "Black Excellence" from the amenities and staff.
Address: 3015 RN Martin St, East Point, GA
Website: www.legacycenter.com
5380 Studios, Stone Mountain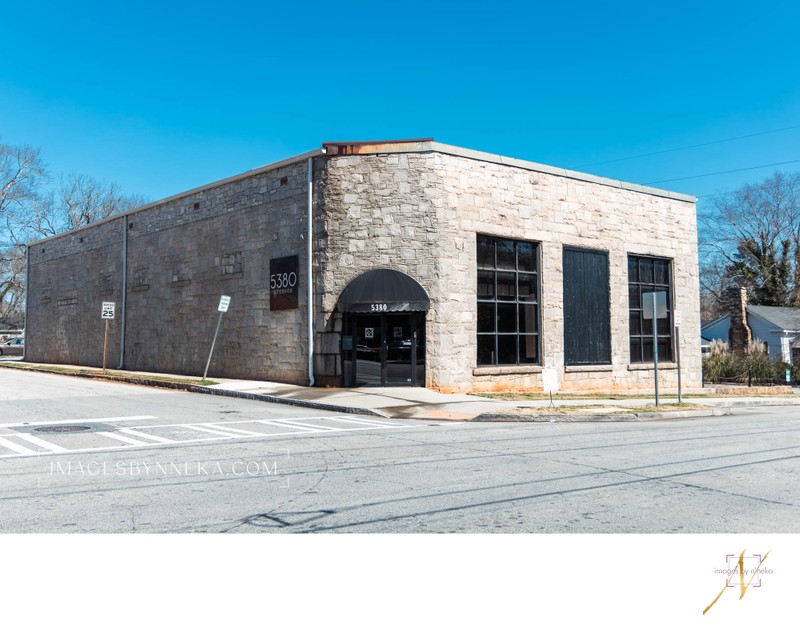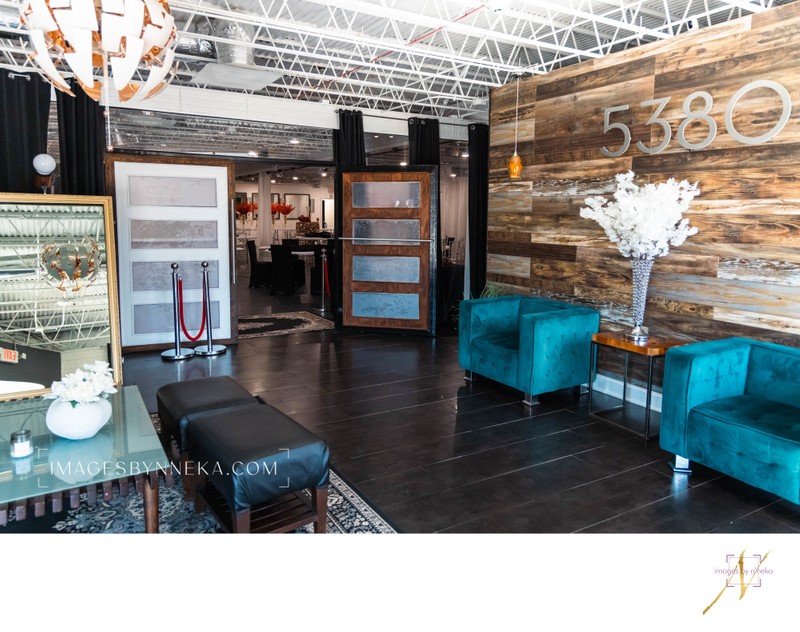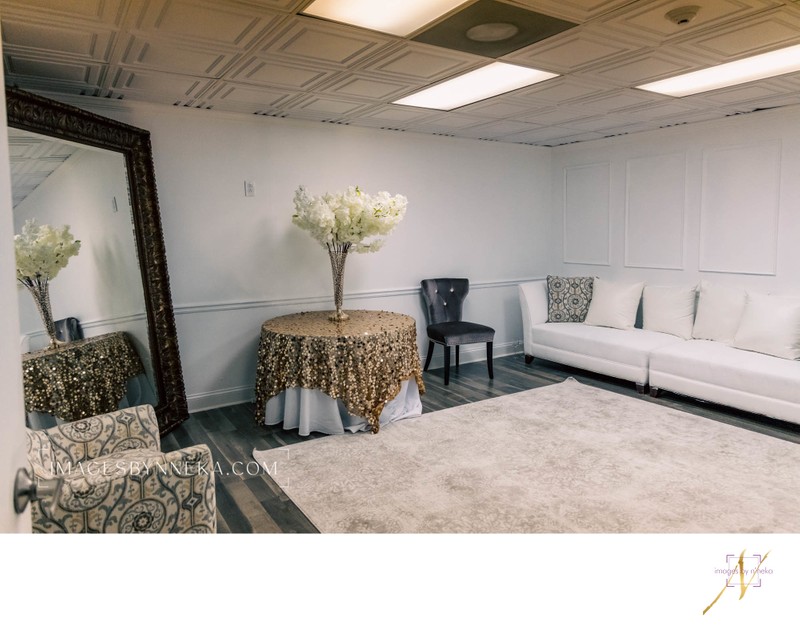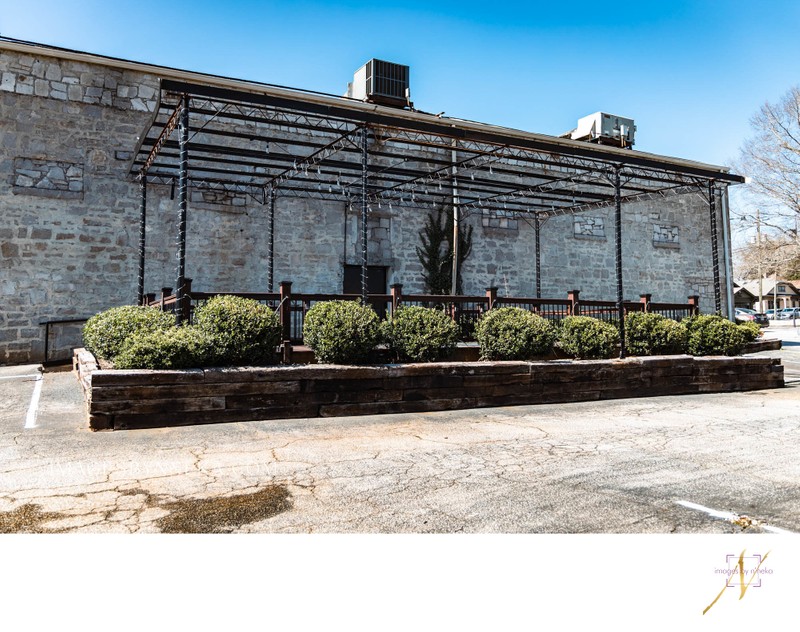 This historic venue, located in Stone Mountain Village, hosts private events, meetings, and weddings. At 10,000 sq. ft., this spacious venue can host 120 people in their main space downstairs. There's also an upstairs lounge and an outdoor deck perfect for intimate wedding ceremonies. It's within walking distance of Stone Mountain Park, so there are endless outdoor photo locations. Guests rave over the warm and inviting setting and the professionalism of the owners.
Address:5380 E Mountain St, Stone Mountain, GA 30083
Website:www.5380events.com