Portraits for
FUN-LOVING

folks
Are your portraits stiff, awkward, or worse, nonexistent?
I can help you create a plan for your portraits in an hour.
Do you want:
✔ A fun & relaxed portrait session?
✔ A professional photographer that's easy to work with?
✔ Help finding the perfect location that fits your family?
✔ Recommendations on the best way to display & enjoy your portraits?
Portraits in 3 simple steps
From inquiry to delivery, I guide you every step of the way.
Pricing
My goal is to provide you with Museum-Quality products matched with 5-Star service. Here's what that means for you.
Five-Star Service
Museum Quality
Design Consultation
Plan for success by planning your portrait session in advance. What are your goals for your portraits? How do you want to display and enjoy them? We will choose the location, clothing, and products based on your vision.
Premium Materials
Real wood frames, genuine or PVC-free vegan leathers, silk cloth, 99% UV blocking acrylic, acid & lignin free. All materials that go into your portraits are the highest quality materials.
Retouching is included
Your images are artistically & digitally enhanced while still maintaining a natural look.
Archival Prints
Using the same processes as top museums, your prints are rated to last 200+ years.
Satisfaction Guaranteed
If you're not happy with your images or products, I will reshoot, replace or refund.
Handcrafted Products
All frames, albums & books are handcrafted by US-based artisans.


Lifetime Guarantee

If your print fades or yellows I will replace it.
All portrait sessions include:
✔ My time and talent
✔ Creative Consultation
✔ Unlimited exposures during the session to document you and your family's personality and relationship
✔ Ordering Appointment to view and purchase your portraits.
All prints, digital files, and products are purchased separately during your Ordering Appointment. For the most savings, you have the option to pre-purchase your artwork and receive a Studio Credit.

Choose from three portrait experiences.
Please sign up for my newsletter to learn about upcoming Limited Edition Portraits.

Prints & Products
Exquisite Heirloom Products, Uncompromising Quality
RAVE REVIEWS
She takes the time to get to know you and your family and captures it on film. She was so easy to work with and my children were able to connect with her through the camera. I highly recommend N'neka to anyone! We will be repeat customers! - Tina Spears
DON'T
✖ Regret missing this opportunity to have portraits of your kids at this age
✖ Take cheesy photos that don't say anything about your family's relationship with personality
✖ Lose your memories because you never printed or backed up your digital photos
✖ Become overwhelmed by the details
DO
✔ Hire me and relax
✔ Be yourself
✔ Have fun
✔ Contact me
Don't procrastinate
FAQ
Yes. I have a beautiful studio located in historic Stone Mountain Village. My studio was designed for your comfort and has a relaxed vibe. It has several backgrounds and plenty of outdoor locations to give you various looks. This character-filled studio is not your average backdrop and prop shop.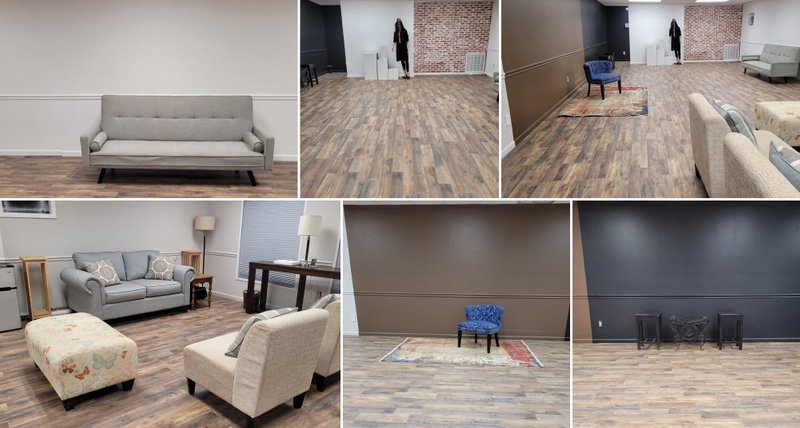 I don't use props or themed backgrounds. I prefer the focus of my sessions to be all about you and your interaction with your loved ones. Rather than props or backgrounds, I prefer to shoot on location in a setting that is meaningful to you. This will say more about you in twenty years than an artificial item I may have in my studio. Of course, you are encouraged to bring personal items of significance to your session.


Yes, I have a list of recommended locations all over metro Atlanta. We will discuss the Creative Consultation.


Yes, I know several, good makeup artists. If you would like to use one, I can make all the arrangements for you. You will need to allow an hour for makeup. Their fee is not included and will be an add-on to your portrait session.


Portrait sessions generally require 2 weeks' notice but cannot be scheduled more than 8 weeks in advance. Portrait Collections may be scheduled up to 8 weeks in advance. Please inquire if you have a specific event for which you want to insure my availability.


Yes, I offer "create your own collections" which allows you to get up to a 20% savings when bundling products together. My portrait collections are designed to offer the best value while allowing the most flexibility. Best of all, you can choose exactly what you want without being locked into purchasing products you don't need. Inquire for more details.


I offer a variety of event photography including candid coverage and portraits of attendees; however, I do not shoot on speculation. My fees must be paid in advance to allow for adequate staffing and equipment for your event. If you'd like to offer your guests the option of purchasing portraits, the cost should be included in the registration fee or as an optional add-on that is paid in advance of the event. Please call to discuss the logistics of how this may work.


Occasionally. Please
sign up for my newsletter
when you inquire and like my Facebook page to find out about any specials that may be offered.