Wedding Photographer Prices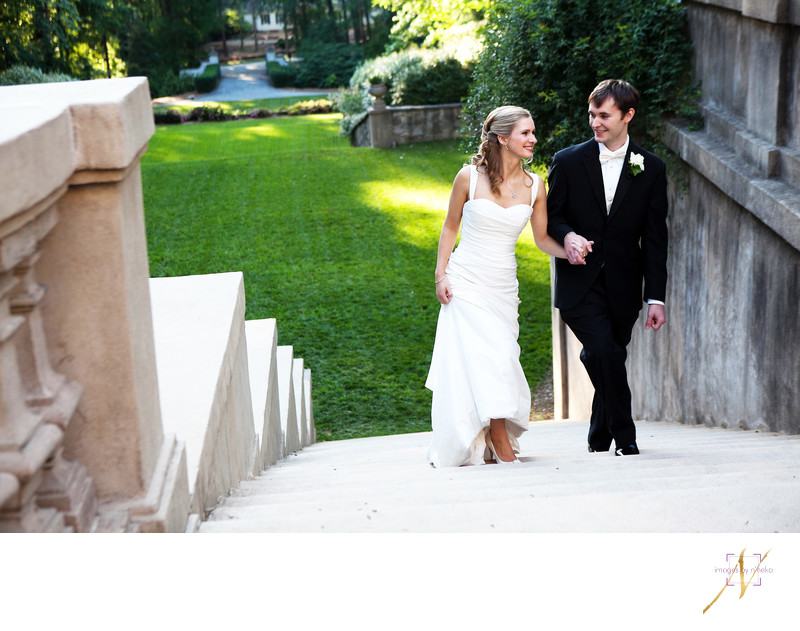 Have you been searching wedding photography prices online and gotten sticker shock? Maybe you've noticed a HUGE difference in what wedding photographers charge. Some may charge under $1000, while others are more than $15,000. Unfortunately, making direct comparisons is impossible because it's such a personal service. But here are a few reasons why there's such a big difference.
Why is there a big difference in wedding photography prices?
1. Talent & skill
Talent is the biggest factor in determining the value of a wedding photographer. Some are downright bad, possessing no fundamental knowledge of photography and relying on their camera to get the shot. In the middle, you have the mediocre, or what I call competent wedding photographers. Yes, they can get the job done with proper exposures and create nice pictures, but the images are boring and uninspired. They don't elicit any emotional response. Finally, there are those with a true talent to create or capture an image. Their images are captivating and draw the viewer in. I believe having an artistic eye is a God-given talent that must be developed with years of practice. With that comes the skill or the knowledge of the technical side of photography needed to pull off your vision. Skill without talent is why some photographers are only competent.
2. Experience
Experience is the second biggest factor in the price. Newer photographers are generally less expensive, even if they are talented. But they may have difficulty organizing your family for portraits or are unable to quickly & politely get them done. They may not have captured enough weddings to anticipate moments or be in the right place to get the shot. Experienced photographers are able to work under pressure and solve problems without missing a shot. They often won't have the first-hand knowledge needed to help you avoid many problems.
Another aspect is the experience of working with the photographer. Do they have a vision that they can execute, or do you have to do research and give them a shot list? Will they make you feel beautiful and confident, or will you worry about how the pictures turn out? Will they turn your wedding day into a big production when you really just want to capture the events as they happen without a lot of posing or interruptions?
3. Image Processing
Some photographers will deliver your photos straight out of the camera with little or no adjustments, while others will completely retouch some or all of your images. Several hours of work go into processing these images, so some with lower fees may charge you to retouch a photo, while others, like myself, include it in the base fee.
4. Quality of Products
Most photographers don't even offer albums or prints. Many do offer consumer-style albums where you slip prints behind plastic sleeves. These are not archival and can eventually result in discoloration, fading, or even transfer of the image to the plastic. Then there is varying quality in professional albums where the images are permanently mounted to the page. Some don't hold up to wear & tear. The image may discolor at the seams or even separate from the page. Cover materials (leather versus leatherette, metallic or canvas photos) are also a big factor in the price. Even wholesale, high-quality wedding albums are expensive, so a low-priced photography package will likely not have the best-quality albums available. I guarantee my wedding albums.
5. Customer service
Lower-cost photographers may not have the time or patience to deal with a bride's many questions. They'll take days or even weeks to respond to questions. They may not be helpful or proactive in handling problems. There's also a big difference in delivery timelines. Some photographers deliver your wedding photos within weeks of the wedding, while others take can take several months for the photos, with even more time needed to complete your album. I've delivered wedding albums to couples as quickly as two months after their wedding because I have a very efficient process.
6. Legitimate business
Photography is one of the easiest businesses to start. There are plenty of magazine articles advising people to make money with their cameras, but it's actually a very challenging and expensive business to maintain. Some cut corners by not being properly licensed and insured, not paying taxes, or having inadequate equipment for the job. If their camera fails during the wedding, will that derail their performance? If their computer dies, are your wedding photos gone forever? I operate my business legally, but I keep costs down by not having staff and limiting myself to only the number of weddings I can handle while still providing excellent customer service. And yes, I have backup equipment.
What should I expect to pay for a wedding photographer?
I remember going through sticker shock when I was a bride. I was a hobbyist, not a Pro photographer at the time. Wedding magazines often underestimate the true cost of photography and give bad advice for keeping costs down (like using disposables or hiring students). But here is a good resource for the actual cost of Atlanta wedding photography as surveyed by recent brides (Caveat- their wedding album prices are not accurate for a high-quality professional wedding album, which wholesales for about what they suggest a couple should pay). My prices are very competitive, and I offer a lot of value. Contact me for more information.
So, what is a reasonable price for a wedding photographer? If photography is important to you, you should expect to pay a minimum of the average price in your area. Keep in mind that the actual cost in magazine articles or even the resource I share skew a bit low because it includes weddings that didn't hire a professional photographer.