Choosing a Ceremony Location
Don't forget to ask about restrictions!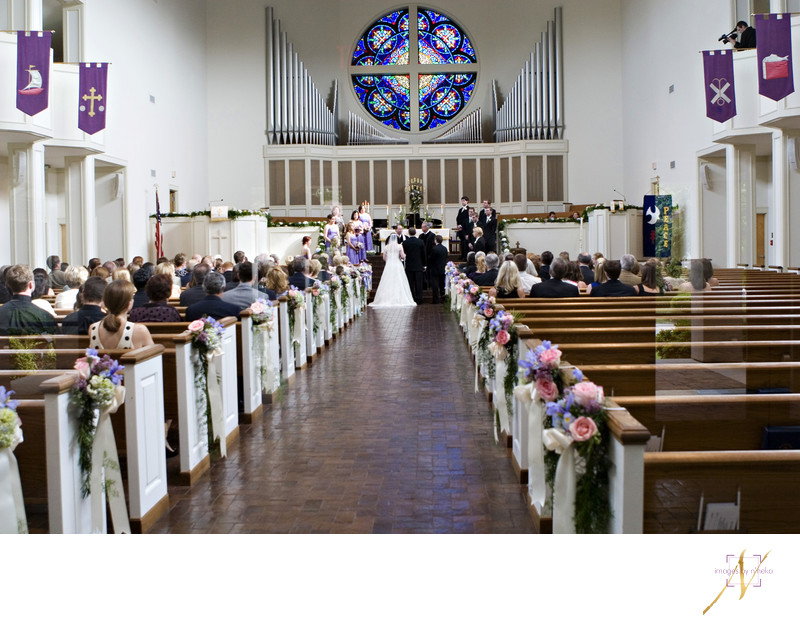 If you're getting married in a church, synagogue or other religious location, ask about any photography restrictions up front. Often times, I am hired for my ability to capture natural expressions & real moments as they unfold. Couples love to see the tear rolling down their fiance's cheek; their tightly gripped hands that show boundless love; the ring bearer making faces at the audience. I capture that by positioning myself in a place where I can see the couples and their guests. But many churches restrict the movement of photographers.
Restrictions can vary from extreme such as not allowing the photographers in the building to the minor such as no flash allowed. My worst restriction was being limited to taking 5 or 6 images from the rear of the church at the beginning of the ceremony. Sometimes the restrictions are in place to respect the sanctity of the ceremony but usually they are there because a previous photographer behaved badly. Officiates aren't always up to date on the latest photo gear & techniques so the restrictions are sometime based on outdated camera equipment and procedures.
| | |
| --- | --- |
| Whatever the case, you should check with your officiate to see if there are any rules that you & your photographer must be aware of. Let your photographer know as soon as possible to see if he/she can accommodate them. I make it appoint to follow any "house rules." | |
So if your clergy restricts the photographer to the last pew, keep in mind that your ceremony photos will be limited to wide angle shots of the church or photos of the back of your dress. If more variety in shots are important to you, be sure to chose a ceremony location and/or officiate that allows freedom of movement for the photographer.
If there are no rules, I will circle the ceremony to record the action from all angles, yet remain discreet. I do so quietly and without blocking the guests' view. I rarely use flash during the ceremony to minimize distractions.