Portraits for
FUN-LOVING

folks

Portraits don't have to be awkward. I want your portrait session to be a fun and memorable experience.



---
ATLANTA FAMILY PORTRAITS
N'neka specializes in documenting genuine moments and naturally beautiful portraits. She creates artwork for people to display in their homes. Portrait sessions can take place in her Midtown studio or on location in Atlanta, College Park, Decatur, Roswell, Smyrna, Snellville, and beyond.
---
SERVICES


Are your portraits stiff, awkward, or worse, nonexistent?
I can help you create a plan for your portraits in an hour.
Do you want:
✔ A fun & relaxed portrait session?
✔ A professional photographer that's easy to work with?
✔ Help finding the perfect location that fits your family?
✔ Recommendations on the best way to display & enjoy your portraits?
Portraits in 3 simple steps
From inquiry to consultation, I guide you every step of the way.
My Commitment to You
RAVE REVIEWS
She takes the time to get to know you and your family and captures it on film. She was so easy to work with and my children were able to connect with her through the camera. I highly recommend N'neka to anyone! We will be repeat customers! - Tina Spears
DON'T
✖ Regret missing this opportunity to have portraits of your kids at this age
✖ Take cheesy photos that don't say anything about your family's relationship with personality
✖ Lose your memories because you never printed or backed up your digital photos
✖ Become overwhelmed by the details
DO
✔ Hire me and relax
✔ Be yourself
✔ Have fun
✔ Contact me
Meet your Atlanta Portrait Photographer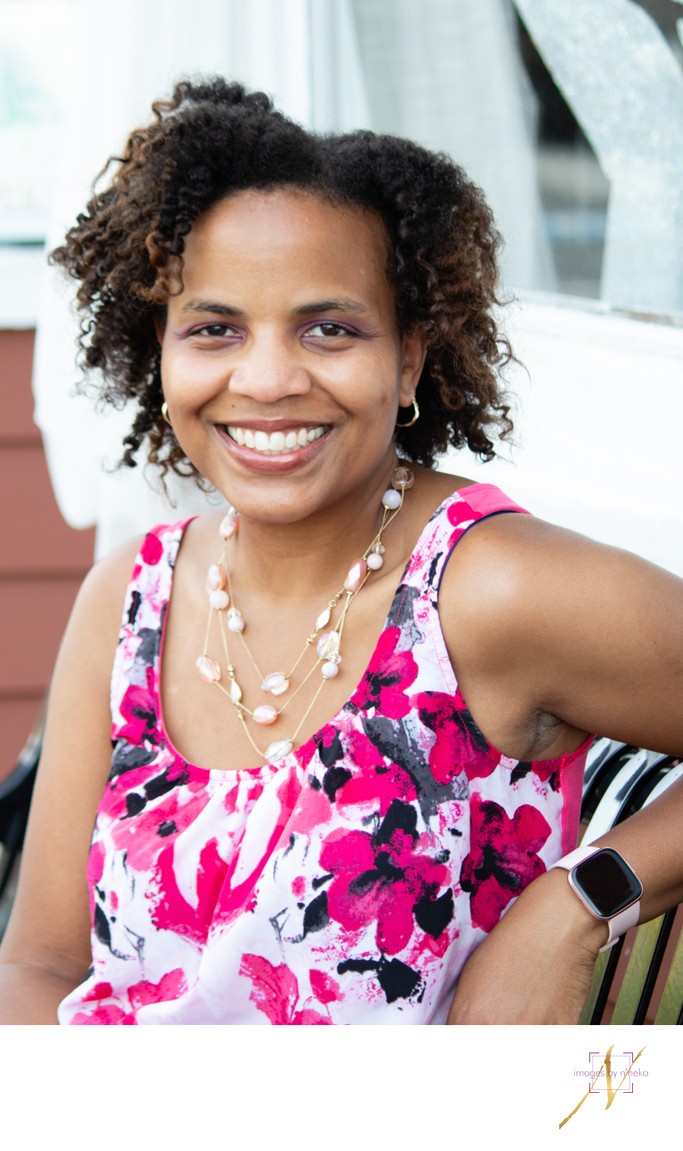 Hi, I'm N'neka
Hi, I'm N'neka, wife, dog-mom, photographer + engineer. I took a photography elective in the 9th grade and have loved it ever since. Being in the darkroom and watching a blank piece of paper turn into a photo felt like magic. I'm all digital now but I still love the process. I enjoy being around other people but not the center of attention.
It's awkward being in front of the camera. As an introvert, I get it. But it's important to have beautiful photos to celebrate your life and loved ones. With 15+ years of experience and hundreds of portraits & weddings shot, I can help you relax, have fun and be yourself in front of the camera.
Picture Your Family Story
How to take good photos of your family