When it comes to finding beautiful locations for portrait photography in Atlanta, many people think of the most popular spots, such as Piedmont Park, Centennial Olympic Park, the Atlanta Botanical Gardens, Ponce City Market, and the Beltline. However, plenty of hidden gems often go unnoticed when people look for great places to take photos. Here are five hidden gem locations in Atlanta that offer stunning backdrops for portraits without all the crowds.
TLDR:
GA State Capitol and Liberty Plaza
Olmsted Linear Park
Cator Woolford Garden
Westside Provisions
Suburban downtown areas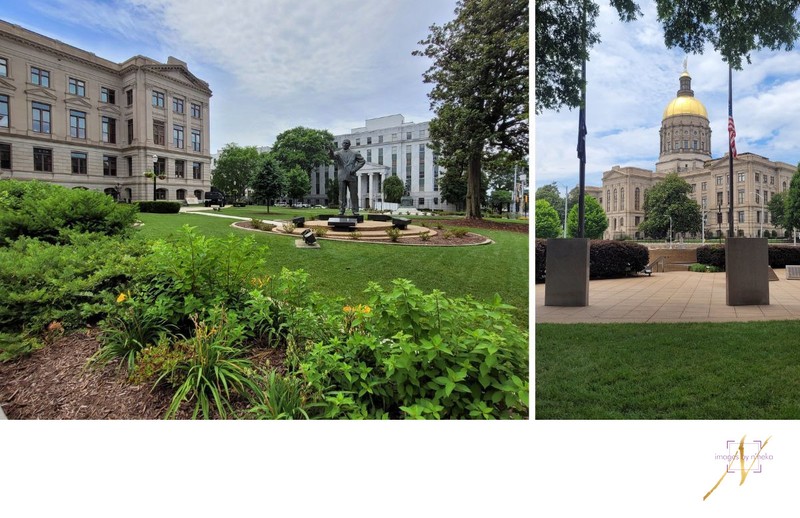 First up is GA State Capitol and Liberty Plaza. For a unique perspective of the city skyline, Liberty Plaza in Downtown Atlanta offers spectacular views of the cityscape. Not only does it have beautiful grounds, but it also offers a stunning view of the Gold dome and I75/85. Sunset portraits here are magical.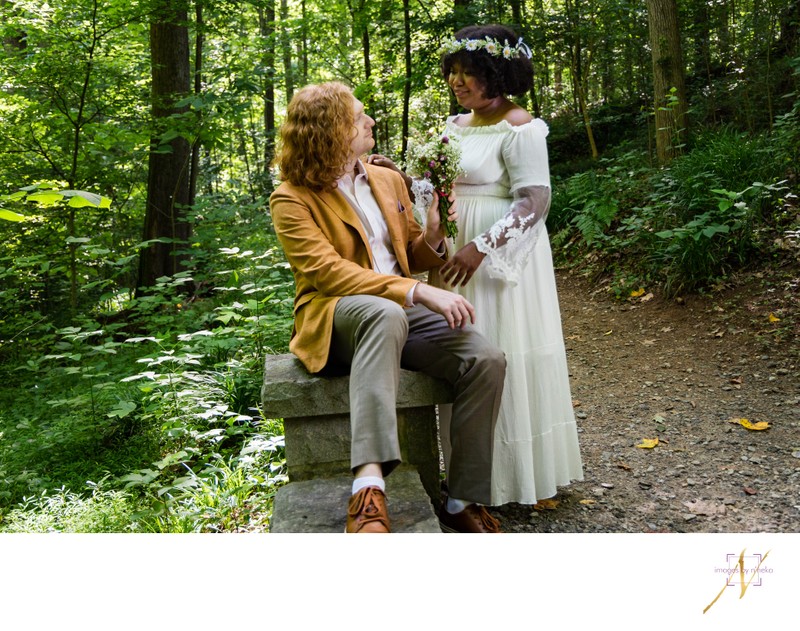 Olmsted Linear Park, designed by renowned landscape architect Frederick Law Olmsted Sr. of Central Park fame, is the second hidden gem. This park is a 45-acre greenspace featuring sprawling wooded areas, meandering trails, and small bridges over streams. A walk through this park provides plenty of photo opportunities, with its natural beauty enhancing any portrait session. The park is especially beautiful during autumn when its foliage turns shades of yellow and orange, adding to its charm.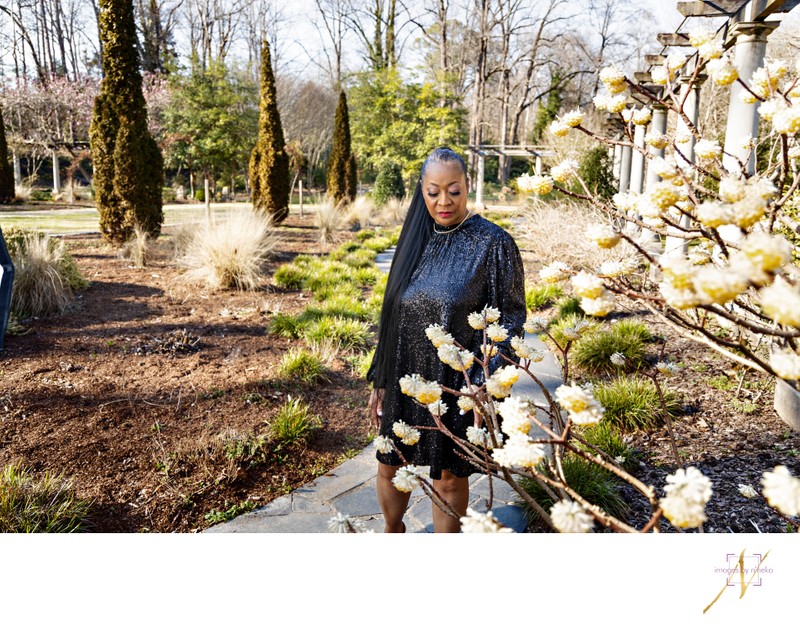 For those who want something more classical and elegant, look no further than Cator Woolford Garden near Emory University. With its manicured gardens surrounded by stone columns and pathways lined with trees and foliage - this spot makes it easy to set up stunning backdrops quickly and easily.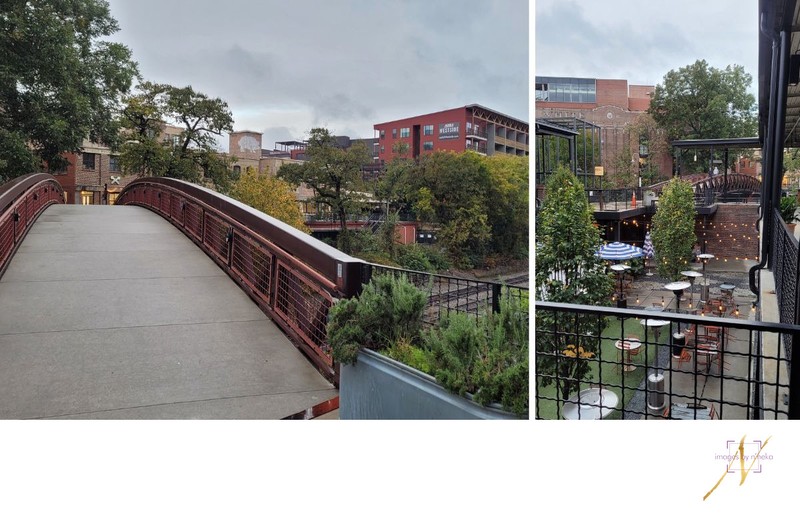 Are you looking for something different than just classic parks and gardens scenery? Westside Provisions District is an excellent choice for those who want an industrial feel to their photos. This area features brick walls & graffiti art making it perfect for edgy urban shots that will stand out from all the rest! This former meatpacking facility has been transformed into a trendy shopping district with restaurants & boutiques overlooking active train tracks – making it an ideal spot to capture modern industrial vibes without having to leave town! Be mindful of the photo policies listed on their website, and follow all rules.
Last but not least, we have suburban downtown areas like Marietta Square, Decatur Square, Norcross, or College Park. Though train tracks anchor each one, they all have a unique charm with historic buildings, shops & restaurants sprinkled throughout quaint town squares giving off strong southern vibes! Whether taking photos against historic brick buildings or capturing candid moments while strolling down tree-lined streets - each area can provide ample opportunities to capture some truly special memories in your photos!
When considering places for portraits around Atlanta, there are endless possibilities. No matter what type of backdrop you want to make your next portrait session amazing - these five hidden gems will provide plenty of options. And since each one provides its own unique backdrop – no two sessions will ever look alike… so get out there and start exploring!
Want More Great Location ideas?